Just another Friday happy hour at the vet!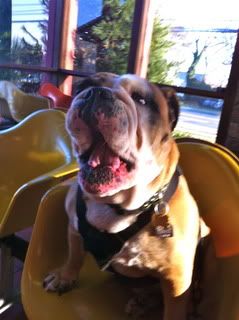 Everyone is fine. Honey Ham had a goopy eye.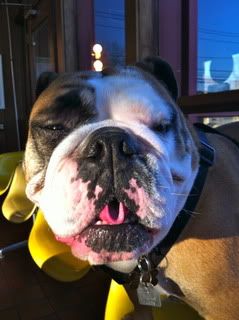 Super goopy and irritated looking and being the paranoid bulldog parents we are, to the vet we went. Giant baby Ham sat in my lap.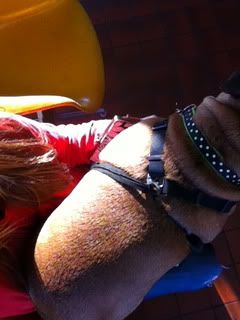 We saw a really nice doctor who told us that she went to the University of Georgia and was one of Uga's vet's! She looked at Ham's eyes and did a couple of tests. Good news, no scratch on her eye and she has excellent tear production. No dry eye here! We got a diagnosis of conjunctivitis, got some meds and were on our way. We will hopefully be goop free very soon!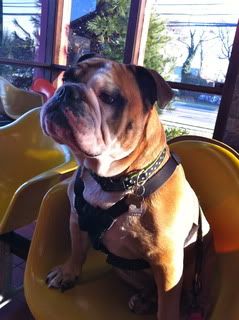 (Just a little scale victory to report as well - Ham is down one pound since her last visit! She knows bathing suit season is just around the corner!!)