Thursday, February 25, 2010
Friday, February 12, 2010
I'm telling you, Honey is a genius. Not only was she blessed with good looks, but the girl has brains too.
See, when we get a decent amount of snow like we just did (YAY for two snow days in a row!), its often too deep for Honey to travel over/through/on. So what does our little genius do? She has figured out that closest to the house has the least amount of snow. Therefore, it is much easier for her to walk along the house in order for her to find a spot to take care of business.
Here is a picture before the blizzard was in full swing.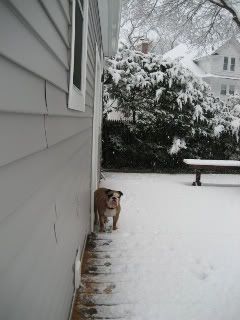 Now over a foot has fallen. See all the puppy paw prints next to the house? That is Honey's trail.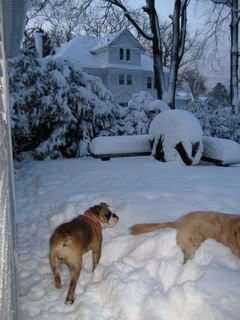 Sophia may not be as smart as Honey since she
chooses to just dive head first into any snow
she can find. Thats OK. Honey likes her anyway.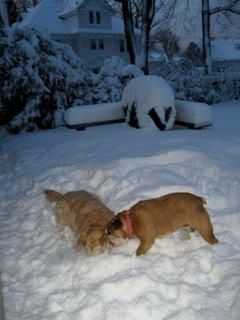 Posted by

A.
at 3:10 PM
1 comments