Friday, April 9, 2010
Oops. I never updated everyone on Honey Ham's St. Patrick's Day Parade.
IT WAS AWESOME!
A beautiful day, ton's of English Bulldogs, friendly people and a HUGE crowd.
There are so many pictures from that day, so here are just a few of our favorites...
Ham resting in the car on the way to St. James.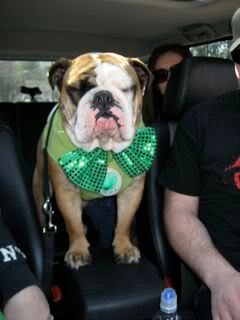 In all her regalia.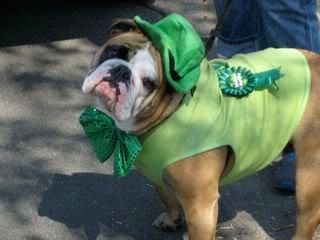 The end of the parade route = exhausted Bulldogs! Everywhere you looked - Bulldogs were dramatically flopping to the ground. All needed to rest before the walk back to the car.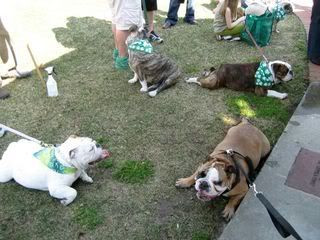 Honey and her boyfriend Mikey headed back to the car.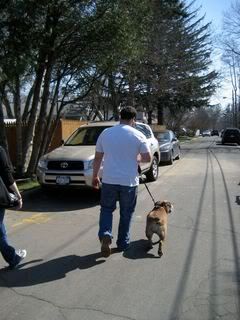 That's all for now. We can't wait for next year!
Posted by

A.
at 2:31 PM
2 comments