Please take the time to read
The New York Times
article -
Can the Bulldog Be Saved?
by Benoit Denizet-Lewis. We know its long, but there is a lot of important information in those pages. Especially important if someone out there is thinking about adding a bulldog to their family.

(Image from The New York Times)
We like to think (and hope) that Honey Ham is an exception to all the issues and concerns reported in this article. She does swim after all.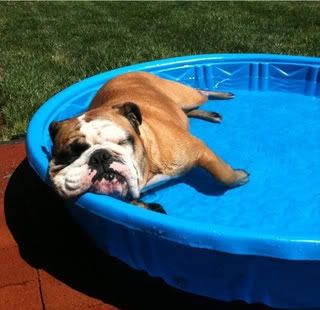 No, we mean REAL swimming!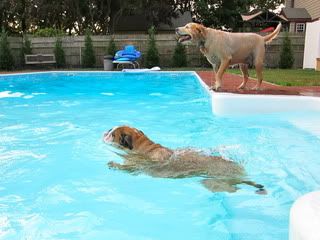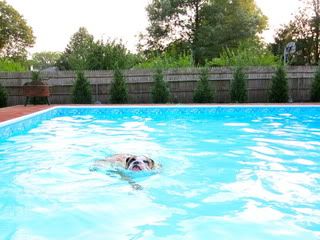 She is athletic and seems to have no major breathing issues.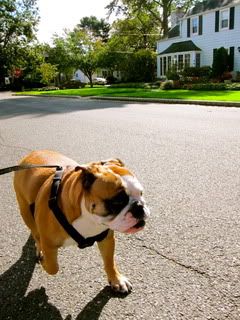 See, a hiking bulldog!
We knock on wood that she has a long, happy and healthy life with us.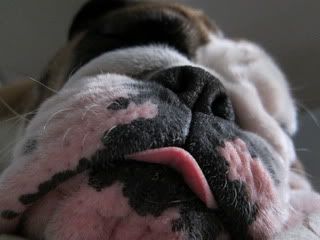 Forever. Times a million.