Doesn't this look like a school picture for the yearbook?
Its almost back to school and back to work for us.
Lazy pool days are almost over. We are not emotionally ready to close the pool, pack up the floats or loose our golden tans! Pale is not a good color on us.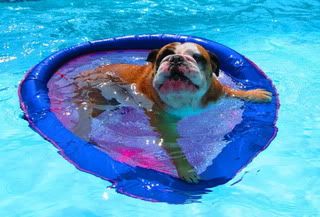 But back to school brings glorious autumn weather and after school walks. So we are thankful for that. Now if we could have nothing but sunshine and minimal humidity for these next three weeks we would be VERY happy!