I think Burlington might be our favorite city.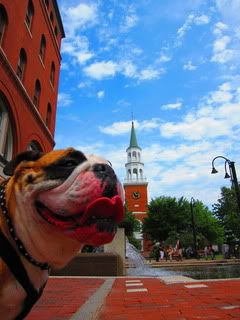 That's Ham on Church Street. She was pretty popular there. Thankfully with Ham in tow, shopping has to be fast and furious as Honey doesn't like to wait too long while we browse.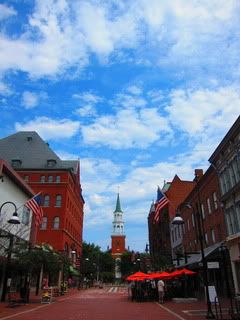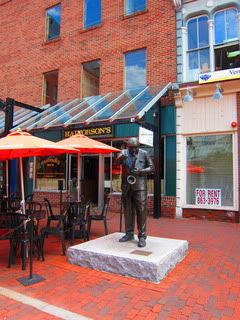 Its a short walk to Lake Champlain and the awesome waterfront.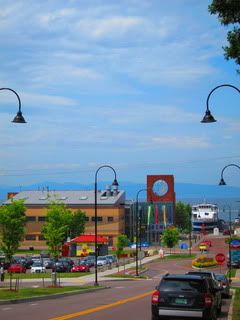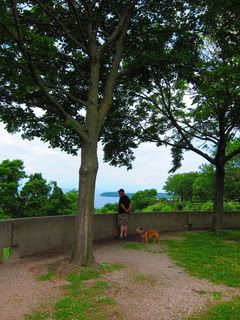 Taking in the view with Mr. T.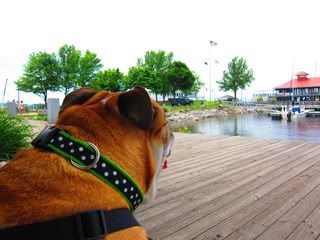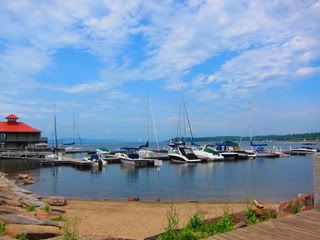 You know Honey is just thinking of ways to get herself into that water.
She is probably thinking that those ducks look like they would be fun to swim with!
So that was Burlington. We are really itching to get back up there since fall is around the corner. And really, what is better than Vermont in the fall?