Happy 4th of July everyone! Honey Ham will be relaxing by the pool and eating grilled sausage and hopefully some lobster later.
Everyone needs to check out
Phineas Swann Bed and Breakfast Inn
. The Phineas is a dog friendly B&B in Montgomery Center, Vermont and it is run by the awesome Jay and John. They even have their own little rescue bully named Phinny! She is too cute.
We truly cannot say enough nice things about the Phineas Swann. We were married there in October and everything was so beautiful. We loved it so much there that we just had to go back. So we did! It was just as perfect as we remembered. We have several hundred pictures from our recent trip up to Vermont. I think I will break it up into a few different posts so its not picture overload.
We had an amazing wedding and Honey Ham was right there with us.
A typical Phineas breakfast. Yum!!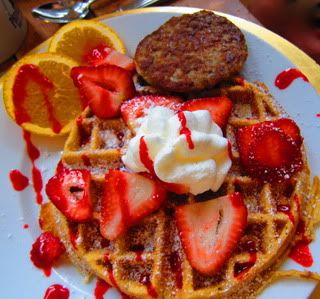 Ham modeling by the Phineas Swann sign.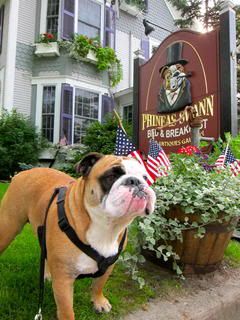 Our favorite spot to relax.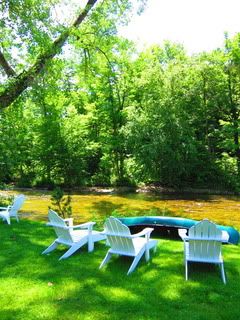 See that river? That will be a whole different post. Honey Ham LOVES that river.
How can you not love a place that has bulldogs all over it?!
Please, go check out their
website
and book your room now! You (and your dog) will LOVE staying there!