Thanks to Grandma C, Honey Ham has a brand new, luxurious bed!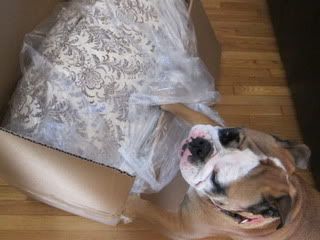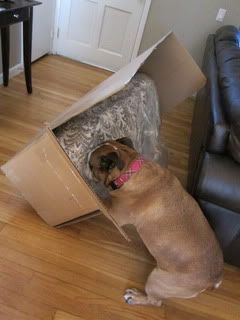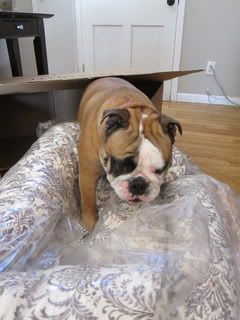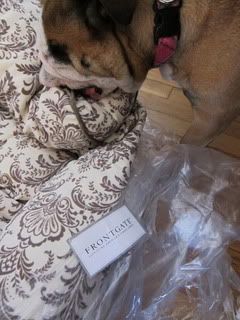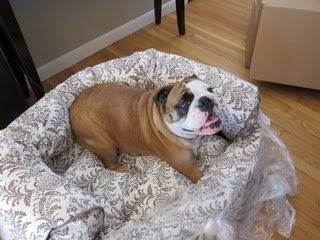 After helping to open and unpack her new bed (which is nicer than most of the human furniture in the house) she did what any other spoiled bulldog would do...
She had a PUPPY TANTRUM!!!!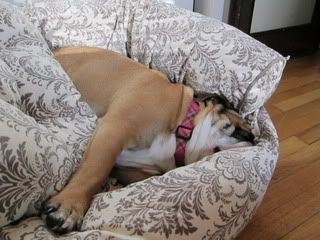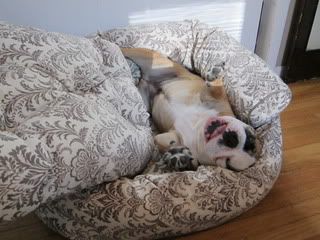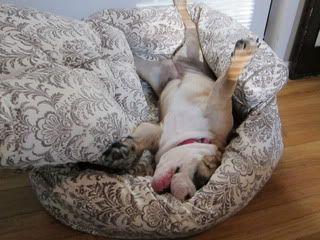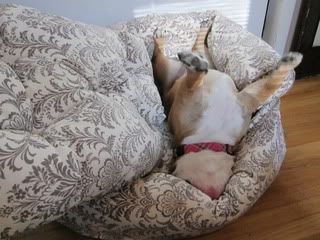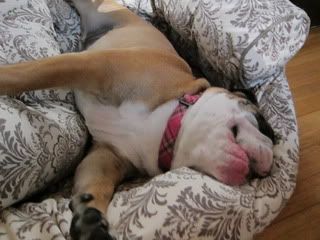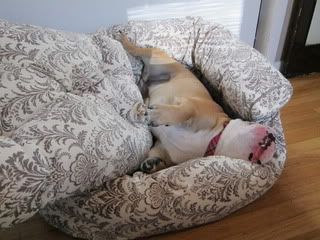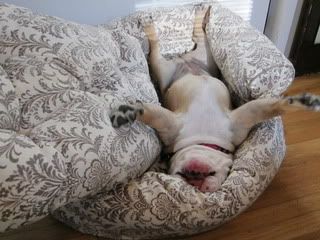 Thanks again Grandma C!