Honey got a new friend this week. A bulldog friend!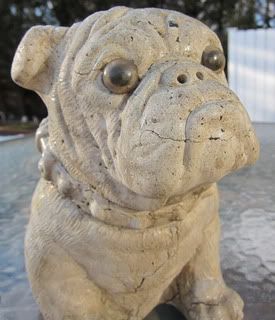 Granted, its an inanimate, cement figurine of a bulldog - but its a start! One day we will have a house full of happy bulldogs.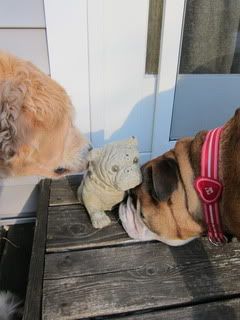 Honey is checking his license plate, I guess she doesn't get that he isn't real.
Mrs. F who is one of the nice ladies that works with Honey's mom thought this bulldog would be a nice addition to our family. Thank you Mrs. F, you are so thoughtful. Honey's new brother (we decided its a boy since there are too many girls in the house) is perfect!