The holidays are exhausting for Honey Ham.
First, she has to open all the presents. Even the ones that are not hers.
After all that, she has to steal Sophia's toys (which she will deny doing).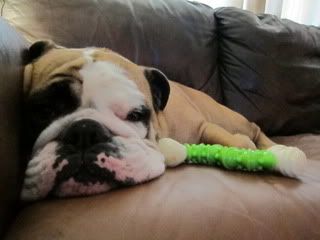 If something is missing, it is generally a good idea to check under the bulldog of the house first.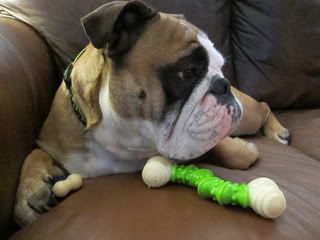 Yes, that is Sophia's bone.
After the unwrapping, playing, stealing and denying comes the napping.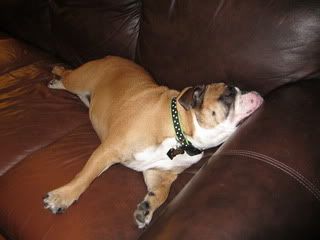 Happy Christmas to all, and to all a good night!