We love art. We LOVE
bulldog art
. So naturally we love Susan Tantlinger and her creations.
Fun fact - a million years ago I took just about ever art class that my colleges (yeah, that's right, colleges, I went to a few schools) offered. You name it, I took it. Except drawing, I don't really like to draw. The art classes were the only ones I liked and worth every penny of student loan debt today. I used to be artistic! Now I am out of practice (and supplies).
That is part of the reason I like Susan's blog. It is so cool to see the creation of one of her works. The different stages the painting goes through to get to that gorgeous end result...so fun to see in pictures. Go look at
this post
or
this post
to see what I mean. Makes me want to paint again! I mean, really...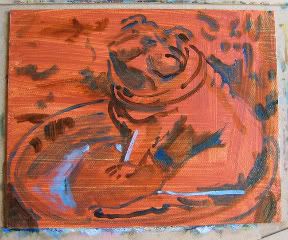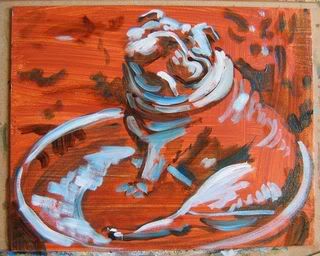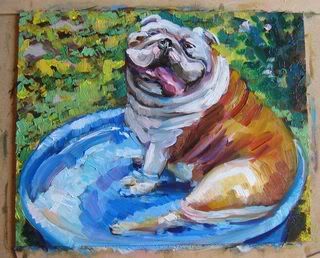 Gorgeous!
And if
this
doesn't get you into the holiday spirit, I don't know what will! What? You aren't ready for Christmas yet? But Target has their Christmas lights out next to the Halloween costumes. So let us just embrace it.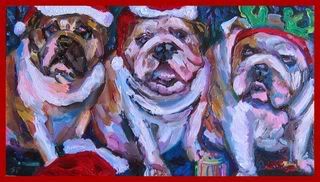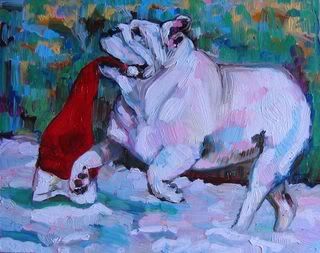 Go check out
her site
and let us know what you think!