I love this dog so much! Honey goes everywhere with me and never complains. She is up for whatever I want to do and wherever I want to go. She loves to go exploring with me and you can just tell she is happy when we are somewhere she has never been before.
I'm not kidding when I say she is the best dog ever.
So our plans took a bit of a detour today. We were supposed to help out with a garage sale that got shut down by the police. Long, ridiculous story. So I took Ham for a little drive. Here are some pictures from our trip.
Well this is annoying. We will pretend like we didn't see that sign.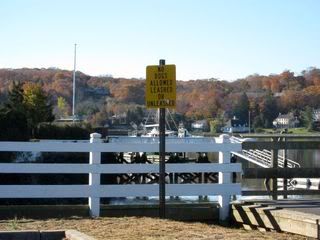 Perfect weather!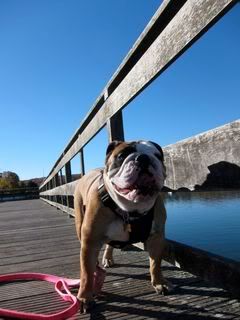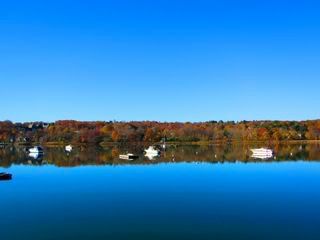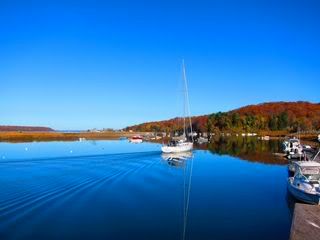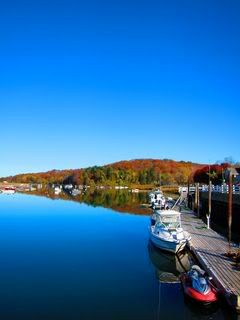 We met a nice man and his dog named Scupper. We loved Scupper.
On our way home so I can clean up the drool all over my car seats!