Finally!!!
We are so busy around here. Getting ready for the wedding and all.
But we pulled out the down comforter since the temperatures had dipped over the weekend. Honey is in fluffy, down comforter heaven!
(Please excuse the poor quality cell phone pictures!)
Hi!
In her nest.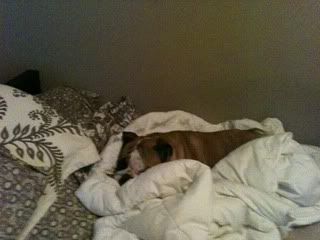 Big puppy stretch!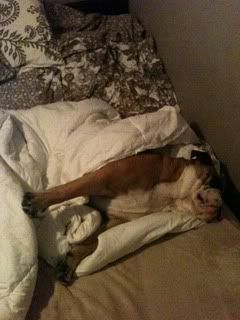 Snug as a bulldog in a rug!