Honey kinda got this idea from Oprah. If Honey were rich like Oprah she would have all these things we are about to show you. And if she had some Oprah money, she would for sure have an awesome giveaway and spread some of these lovely items around! But she doesn't have Oprah money, and neither do we so you will just have to go look and buy for yourselves - or just admire like Honey Ham has been doing.
The Ham loves
Etsy.com
. She can watch her Mom search on Etsy for hours.
Etsy is where we got
this
. I received a few emails asking where other bulldog lovers could purchase, so here you go : ) The seller has tons of other really fun designs too.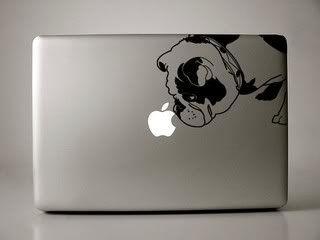 And I think we might need to put
this
on our wish list as well. What a steal!!! A little portrait of Honey would look very nice on our desk. The sellers
pawpaintings
watercolors look beautiful and would make such a nice gift!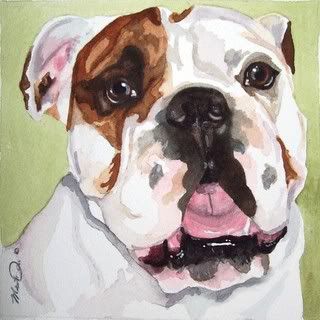 See, isn't Etsy awesome?
Here are a few more items on our wishlist. Bulldog lovers take note.
Would you look at
these
? Check back at
Oliver Blu Designs
shop after June 14th if you want to order something, it seems they are on a little vacation. It says they have other dog breeds available for their stationary designs too. Good to know!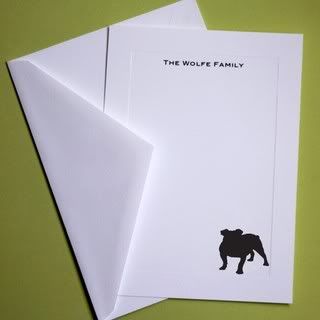 This
card
is from Oliver Blu Designs as well.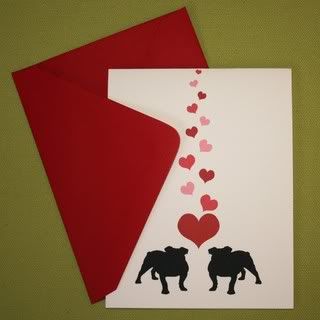 Honey Ham is thinking of wearing
this
to her Mommy and Daddy's wedding in October.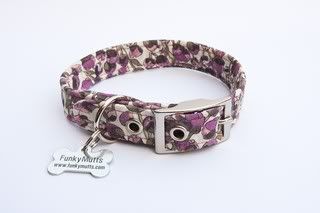 And we have been eyeing this
tote
for a while now. I mean, how perfect is it?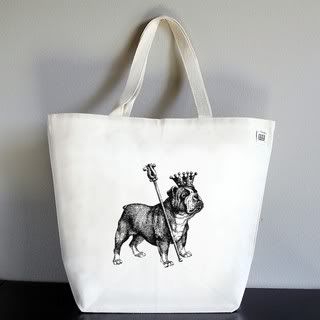 If there are any problems with the links, please email me and I will get all the info to you. Enjoy!
(Please know that we are not affiliated with Etsy.com or any of these sellers in any way and have not been compensated in any way from either Etsy.com or any of the sellers mentioned. We just wanted to share one of our favorite sites and some great items! Thanks!)