But....
Honey always ends up needing a full blown bath immediately after her walks. Thats not fun.
The walk started out nice enough.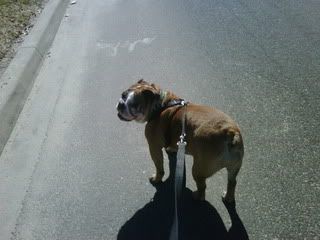 Then this happened. Not too bad, its just snow. I guess she wanted to cool off.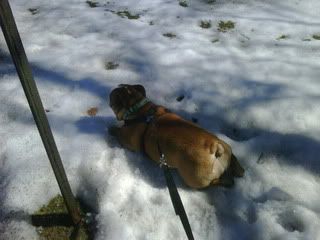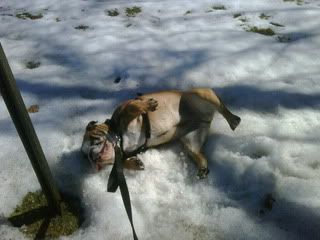 Then things got ugly and this happened.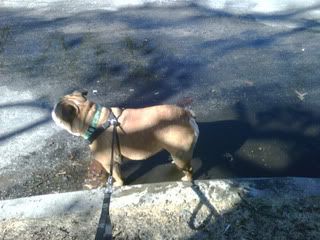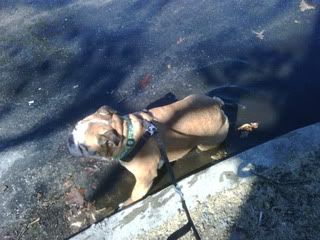 She laid in it, rolled around it, splashed in it, nearly pulled me in with her! She made a great big old Honey Ham pig mess. Passing cars pointed and laughed, but she didn't care. I think people felt sorry for me. I wish I could have gotten a good "after" picture of her post-puddle.
It was kind like that time she rolled around in a horse manure puddle, only less smelly.
Lucky me!